We are working on the new version of Sudoku 1on1 that will be released in March 2015. One of the new features will be the new ranking of all players. Every player who finished at least one game is inserted in one big table. The ranking position is calculated according to the score of the played games.
The ranking is displayed in the profile area together with a table that compares the users current position with the opponents with similar results. The screenshots depicts an early version of that table.
Every table entry shows:
– The current position of the player and the last position seven days ago
– The player information (Picture, name and score)
– The change of the ranking over the last seven days as icon and number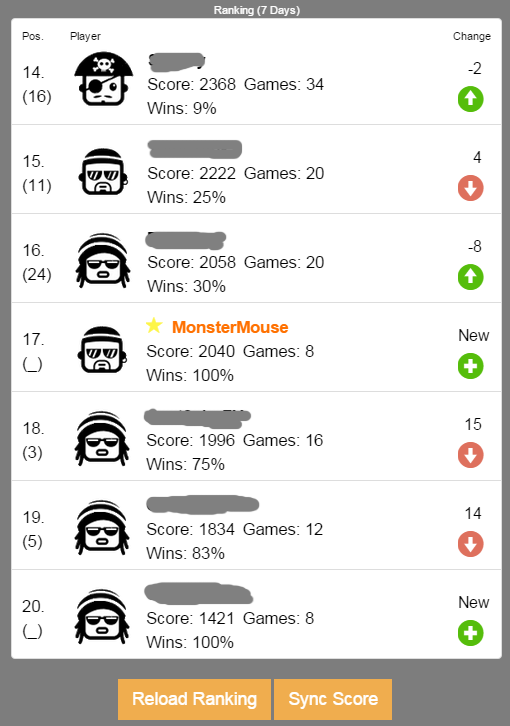 Stay tuned. We will release the update in the next week.