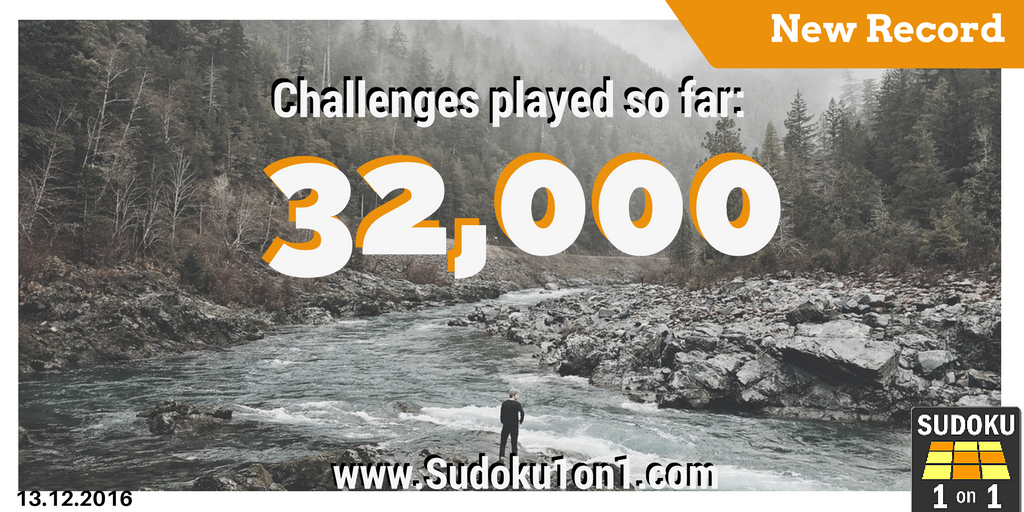 A new great goal has been reached in the last days of the year 2016! Our players have solved more than 32,000 sudoku challenges so far with the Sudoku 1on1 app.
Thanks to all fans, players and supporters!
Visit the online statistics page to see more details about the fights that are going on right now.